Highland Affordable Housing
In 1995, a small group of Truro citizens banded together to buy, move and rehab two Coast Guard houses that had been slated for demolition at Cape Cod Light. Two working families with children now own those houses and contribute to our community. Since 2008, HAH has added  four new rental units to Truro's affordable housing stock; one is for a senior and is handicapped accessible. This year, we finished renovating and put on the market an affordable three-bedroom home. Next year, a joint project with Habitat for Humanity of Cape Cod will begin. Our goal is to help Truro preserve its vibrant character and to work with our neighbors to promote decent affordable housing on the Outer Cape, where the average family median income hovers around $78,000 and median home prices range above $500,000. HAH raises money from individuals, public and private funders, and through events like the Housing with Love Walk.
The Mission of Highland Affordable Housing, Inc.
"Helping Truro remain a vibrant community where young families, working people and seniors can also afford to live through: raising awareness, influencing civic and governmental initiatives and developing affordable housing opportunities."
Working with Habitat for Humanity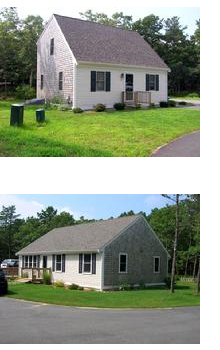 Highland Affordable Housing, Inc. is very excited to be working with Habitat for Humanity on Cape Cod in a joint venture to create another affordable housing home for Truro.
Habitat for Humanity is a 501(c)3 ecumenical housing ministry affiliated since 1988 with Habitat for Humanity International, which has created 74 homes on Cape Cod.
Future homeowners partner with Habitat, dedicating hundreds of hours of sweat equity, alongside community volunteers to help build their homes. Habitat sells each home with a no-interest mortgage. Mortgage payments made to Habitat for Humanity of Cape Cod then help fund more homes.
We thank the Community Preservation Community for recommending to April's Annual Town Meeting and the citizens of Truro for voting up to $225,000 for this project. The money has gone to purchase land for the house — another opportunity for affordable housing in Truro.
Current News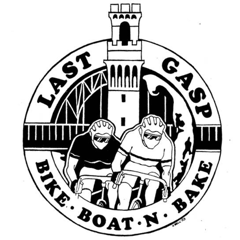 Happy summer !  The Last Gasp is an annual event held this year on September16th and benefits deserving Cape Cod non-profit charities. It includes a 62 mile bike ride from Sandwich to Provincetown. This year we have a team of cyclists riding under the name "Team HAH" Truro Highland Affordable Housing, highlandaffordablehousing.org: "Helping Truro remain a vibrant community where young families, working people and seniors can afford to live, by developing affordable housing opportunities."  Our team is also biking for WE CAN wecancenter.org; a wonderful nonprofit "dedicated to empowering Cape women through mentoring, information, education, networking and support."
Here is the link to visit for your support and donations:  https://thelastgasp.everydayhero.do  From there, click on "search for a friend or a team" and type in HAH.  Tap the green "give now" tab and enter your donation, or choose a HAH rider and donate in their name.  It's that easy.  Please share this page with anyone that would be interested in donating as well.  Thank you very much!